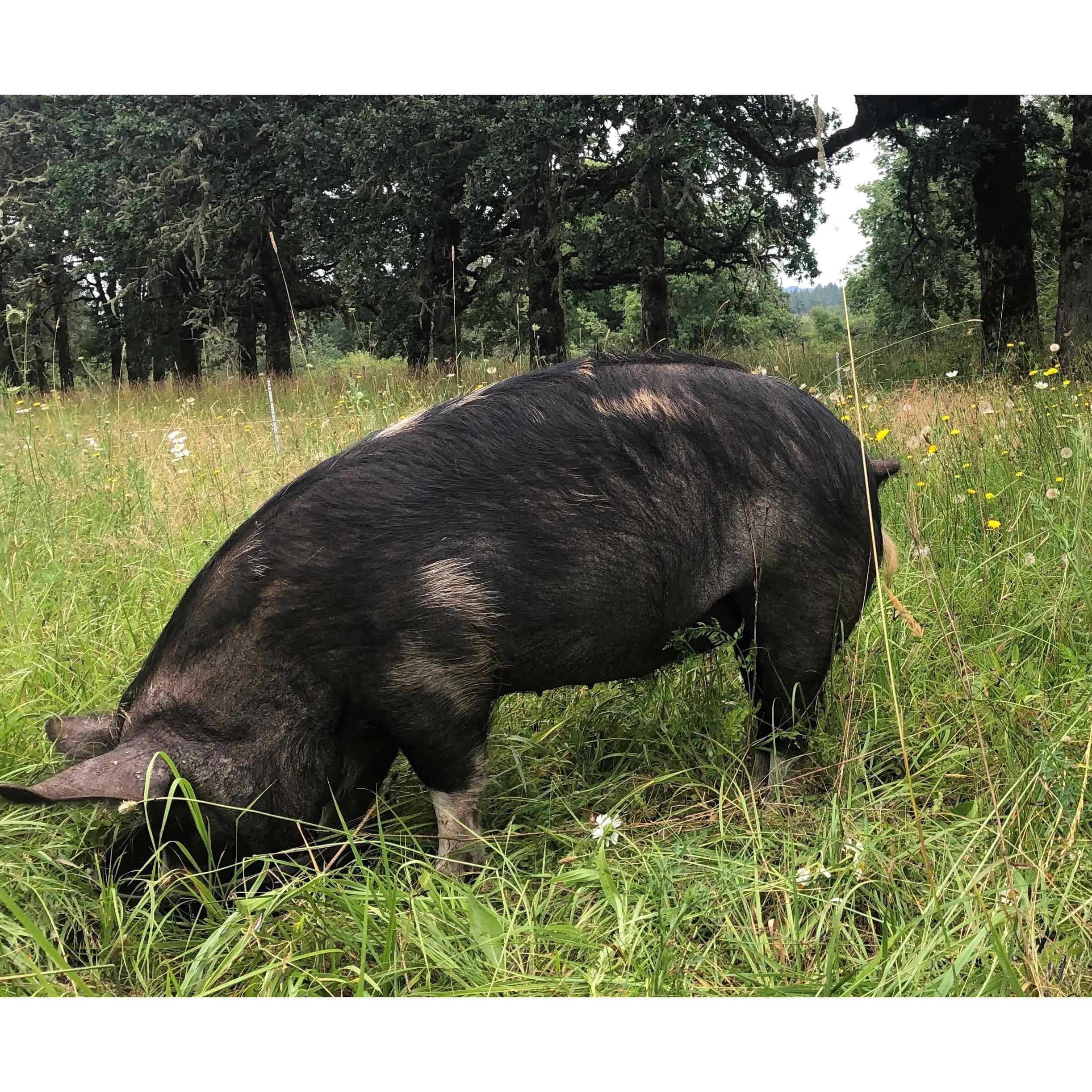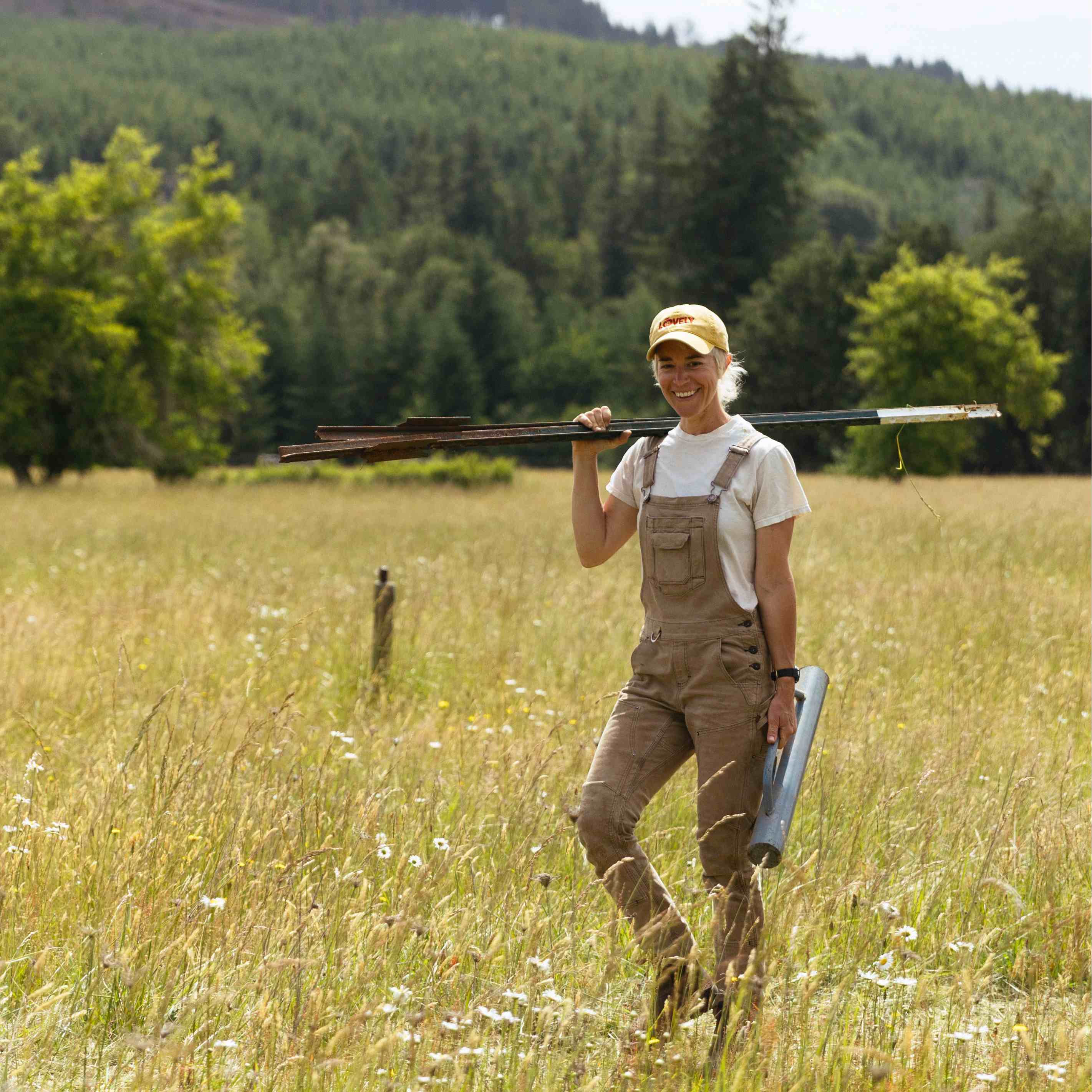 PK Pastures
Address: 25035 Brush Creek Rd Sweet Home, OR, 97386
Email Address: kaitcrowley@gmail.com
Phone: 541-666-5868
About Us
We're a gal (Kait Crowley) and a guy (Pat Mayfield) raising pastured pork and poultry near Sweet Home, Oregon. Established in Autumn of 2018, we're just getting started renovating our pasture from neglected hayfield to nutrient-dense forage for our livestock. Harnessing pig power, we're reseeding with a diverse perennial mix and annual cover crops. It's our goal to bring you the tastiest, most ethical meat we can that's good for people, critters, and the land we all share. We are proud to be certified Animal Welfare Approved and Non-GMO, and currently have an application pending for membership in the Oregon Pasture Network.
Practices
Our animals rotate seasonally through our organic pasture and heritage oak stand. They also receive corn-free, soy-free and non-GMO feed from a local mill and organic cull crops from our open-pollinated seed company neighbors. We've taken care to select hearty breeds that thrive in our region and produce full-flavored meat you'll be proud to serve at your table.

We work with our pigs to maintain high quality grazing fodder for all our livestock. It's our strong belief that pigs should be allowed to be pigs! And that means rooting. Our job as conscientious farmers is to create systems that apply their natural talents in beneficial ways. We practice rotational pasture management, and allow our pigs to work the soil for us in preparation for annual forage plantings like buckwheat and field peas, and perennial species like orchard grass and clovers. Once the forage crop is established, the pigs will be back to hog it down. We are a farrow-to-finish operation, and raise our own frisky piglets right here on the farm.

Our chickens are Freedom Rangers- a specialty meat bird adapted to life on pasture. Freedom Rangers lead more active lives than the chickens most of us are familiar with (yup, even the ones with 'organic' and 'free range' labels), and you'll notice a difference. They have proportionally more dark leg and thigh meat. More exercise means more flavor. Freedom Rangers are fully feathered, and less susceptible to heat or cold stress. We let them live up to their name and free-range during daylight hours, then overnight in chicken tractors that we move daily. We practice a leader-follower system, turning the chickens out on ground our larger animals have already passed through to break up their manure. This disrupts the life cycles of parasitic organisms and diseases for each species of livestock and contributes to pasture and animal health- much like crop rotations on organic vegetable farms.