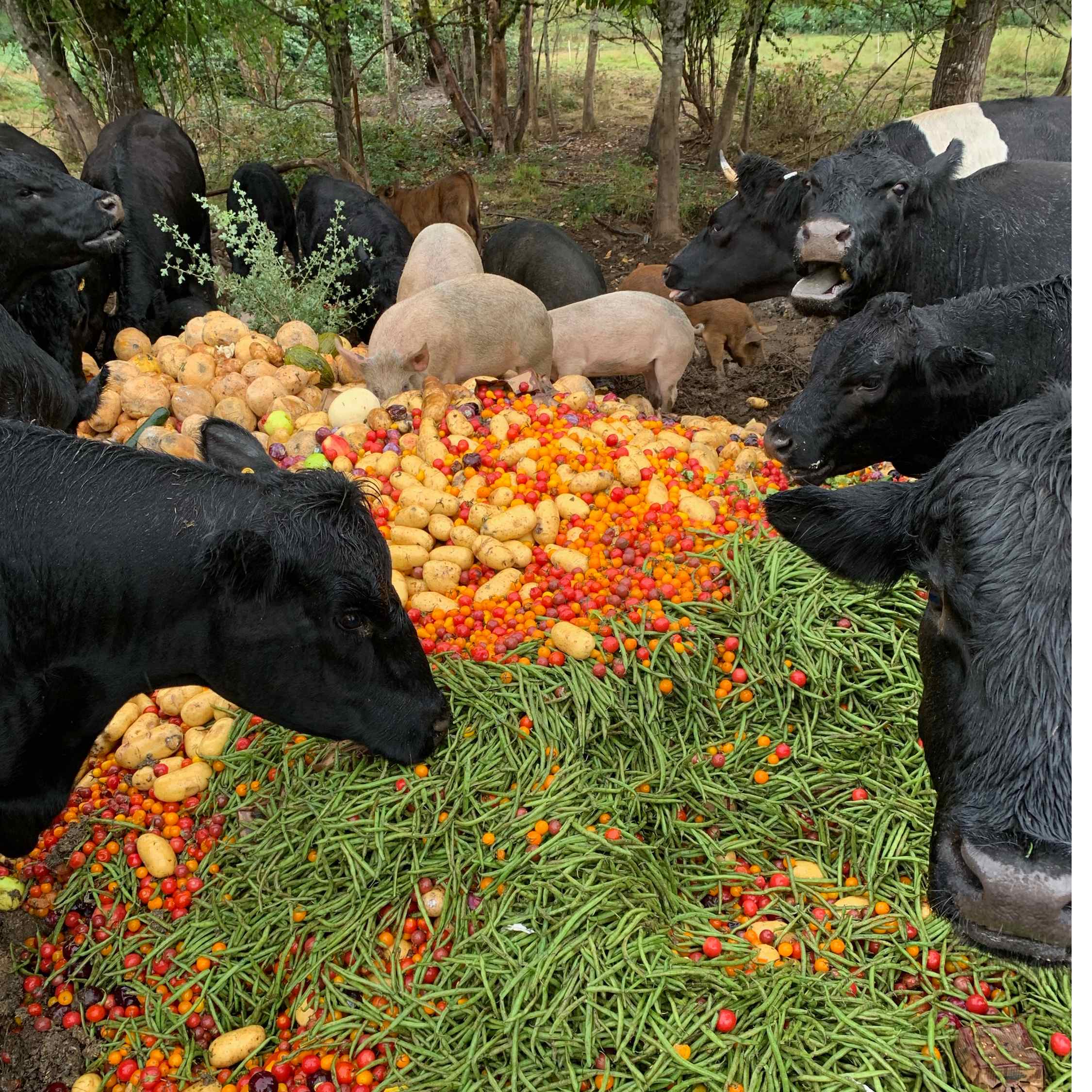 Nature's Old Time Meats
Address: 32500 SE Brooks Rd Boring, OR, 97009
Email Address: tanya@naturesoldtimemeats.com
Phone: 503-855-7729
About Us
We began our farming journey in 2008 and use permaculture and Regenerative farming principles to provide our family and customers with clean, nutrient-dense, healthy and delicious Nature's pastured meats, Nature's Prepared Foods and Nature's Farm Cart.

Our farm is located in the beautiful foothills of Mt. Hood near Portland in Boring, OR U.S.A., in a warm summer Mediterranean climate in the Willamette Valley behind a coastal mountain range on the Pacific ocean. We raise chickens, Angus beef and heritage pigs on pasture year-round. Our animals have plenty of room to move around, enjoy fresh air, sunshine & grasses. We never use antibiotics, pesticides or hormones. We avoid most commercial feed, preferring instead to work with our community to recycle vegetables, fruits, brewers spent grains into animal feed.

In 2015 we added a Farm Cart (food cart) and Frozen Prepared Meals, Soups, Broths (made in a licensed commercial kitchen) to our products; making it easier for our customers to enjoy our delicious, nutritious Nature's pastured meats in a fast-paced world. We make prepared foods that you can feel good about giving your family - they are free of all preservatives and made using high-quality organic ingredients in addition to Nature's pastured meats and broths.
Practices
We employ regenerative, rotational farm practices and are guided by permaculture principles. We do not use any chemicals, pesticides, hormones, antibiotics or any other artificial means to care for our animals or poultry. All of our animals and poultry are raised on pasture. The Organically Grown Company provides us with produce that they can no longer sell or donate (completing the cycle) and our animals/poultry benefit from seasonal organic veggies and fruits. The poultry are fed a locally milled grain that is gmo-free and does not contain any corn or soy. Our animals are humanely harvested.